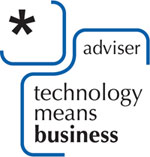 Small business adviser in North Derbyshire achieves nationally recognised standard
Chris Wood from Headtex Limited, is one of 400 advisers in the UK to achieve Technology Means Business (TMB) accreditation. TMB is the industry standard for those that provide integrated business and ICT (information communication technology) advice to small businesses.
Technology Means Business accreditation guarantees that advisers have matched the stringent criteria, in terms of quality and knowledge, to gain accreditation. Its introduction into the business support network of North Derbyshire will have significant direct benefits for the small businesses in the area.
Dean Maragh from Durham Business School explained:
"As small businesses in North Derbyshire continue to develop their e-business strategies, it is vital that they have access to reliable, integrated business and ICT related advice. TMB has brought ICT and business related advice skills together, with the emphasis on advisers providing practical solutions, as opposed to giving purely technological answers."
Chris Wood explained:
"It is essential for small businesses in North Derbyshire to understand how appropriate the use of ICT is to improve their effectiveness and efficiency. Advisers with TMB accreditation have a sound knowledge of standard business issues as well as understanding the benefits of e-commerce and the latest technology."
Technology Means Business was developed following a call from Government and leading technology companies to improve the quality and consistency of advice received by small businesses. It is an organisation within the I.T. Forum Foundation and supported by the DTI, under the UK online for business initiative and four sponsors: Hewlett-Packard, Microsoft, BT and Intel.
For further details on TMB, please visit the TMB website or telephone: 01784-473005.